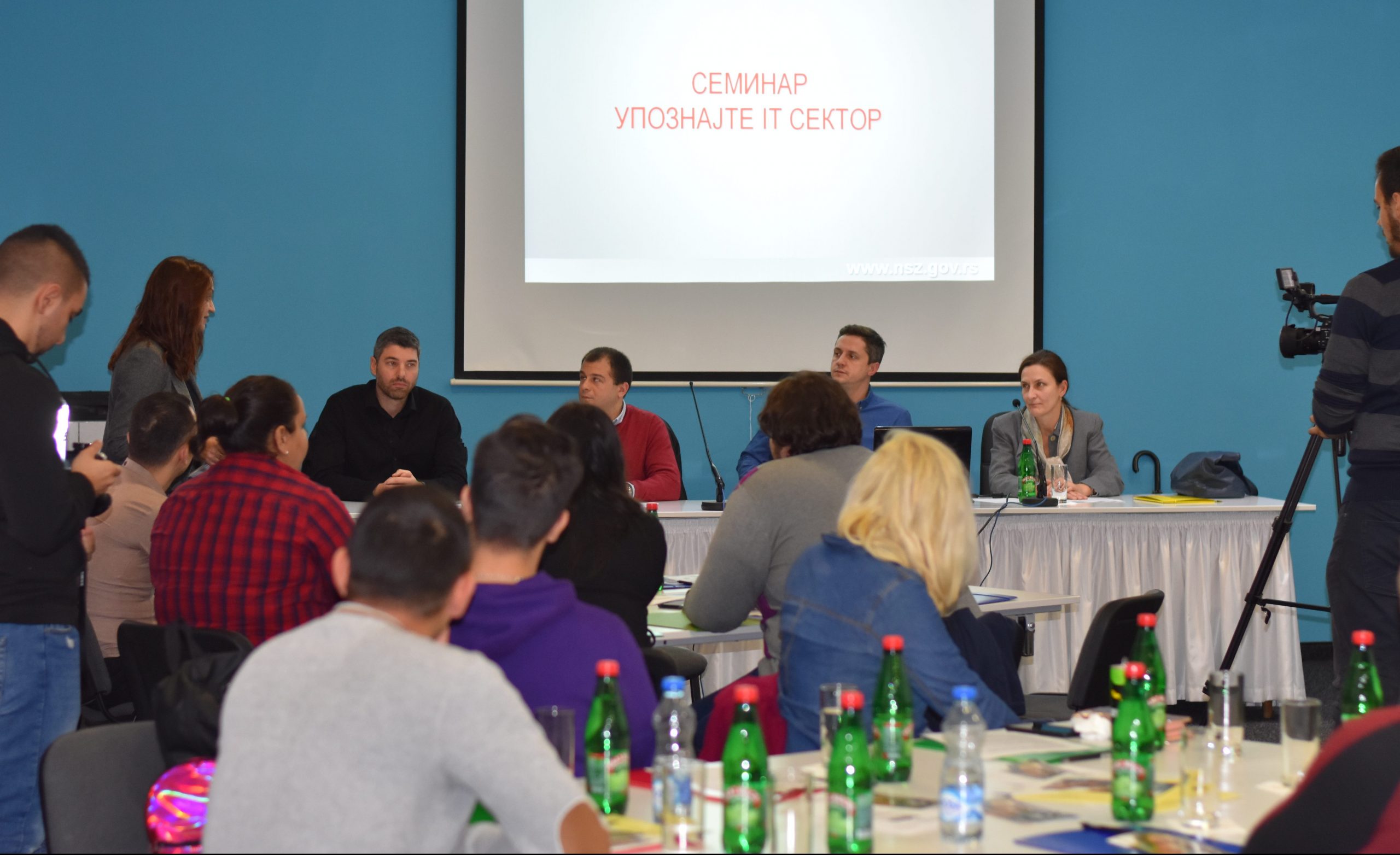 Workshop "Meet IT sector" was organized today in Belgrade with around 30 young Roma participating. The aim of this workshop was to inform young Roma about the educational and employment opportunities within IT sector.
Following representatives of IT companies and institutions engaged in education in IT sector, addressed the participants and informed them about all the possibilities available for them in IT sector: Slađana Jelušić (National Employment Service), Srđan Tomašević (director of the LESTE Company – specialized in online education, consulting and business digitalization), Nikola Milovanović (teaching center "Informatics"), Miloš Arsić (Faculty of Management in Sremski Karlovci that offers the study program Management in Information Technology), Zorica Nikolić Stoilković (Public University Niš), Katarina Kosmina (UNDP representative), Jelena Jevrić, Boban Pavlović and Rastko Vujašković (international engineering company "Umlaut"). In the end, participants had the opportunity to hear the experiences of two young Roma – one of them is currently improving his knowledge and skills through non-formal education and trainings within IT sector; the other one graduated from the Faculty of Electronic Engineering in Nis and is now very successfully engaged in IT sector. As two examples of good practice, they were able to motivate the participants to constantly work on themselves, not to give up, but to continue doing what they love even though it takes a lot of hard work.
All of the participants showed interests in attending additional trainings, with the aim to be more competitive and employable in the IT sector. Therefore, most of their questions addressed to speakers were related to IT trainings and internship opportunities. Ultimately, workshop "Meet IT sector" turned out as an outstanding opportunity that contributes to directing the interests of young Roma towards more profitable professions that are more appreciated in the society.